MBUZZ – ASUS Distributor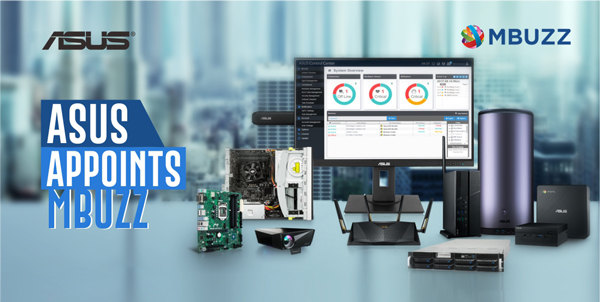 MBUZZ is a Authorized ASUS Distributor in Dubai. Under the new Agreement, MBUZZ will be primarily focusing on the ASUS Servers, Workstations, Mini PCs and Display Solutions by giving extra focus in the Enterprise Channel of the region. ASUS has long been at the forefront of this growth and while the company started life as a humble motherboard manufacturer with just a handful of employees, it is now the leading technology company. we are the leading asus distributor in Dubai.
here MBUZZ is the ASUS Reseller in Dubai. as the ASUS UAE Distributor MBUZZ is committed to supplying the best ASUS products as Servers, workstations, asus minin pc and display. MBUZZ Provide ASUS servers, workstations, Mini PC's and displays in dubai, abu dhabi, sharjah, ajman, fujairah and middle east. ASUS, 1989 established Taiwan based world's largest manufacturer of Motherboards, High Quality Personal Computers & LED Displays and other Technology Solutions announces the appointment of KSA based Solution leader MBUZZ as their Regional Distributor for Middle East.
ASUS Selects MBUZZ as Distributor
MBUZZ is one of the authorized ASUS distributors in UAE. We are focusing on the ASUS Servers, Workstations, Mini PCs and Display Solutions etc. ASUS strives to deliver innovative solutions that can embolden its consumer base to create their own path in productivity and creativity. With the introduction of products such as the revolutionary Eee PC™, using renewable resources in manufacturing technology, and pioneering other technological trends, ASUS inspires innovation.