You have made the class rooms really smart! What about having a digital library now?
CZUR Book Scanners can help you on mass digitization of your libraries and cultural documents.
To experience the amazing document imaging solutions, please don't forget to visit MBUZZ Exhibition Stand during this Gitex.
CZUR, the leader in the Smart Office revolution, presents the Smart Book Scanner ET16 Plus
 CZUR TECH CO., LTD., a rapidly growing book scanner manufacturer, offers customers smart-human applications based on the latest technology with a human touch, and ET16 Plus, a rebuilt smart book scanner with innovative side lights. With world-class lighting and higher processing speeds, the ET16 Plus improves the performance and efficiency of book scanners at home and in the industry.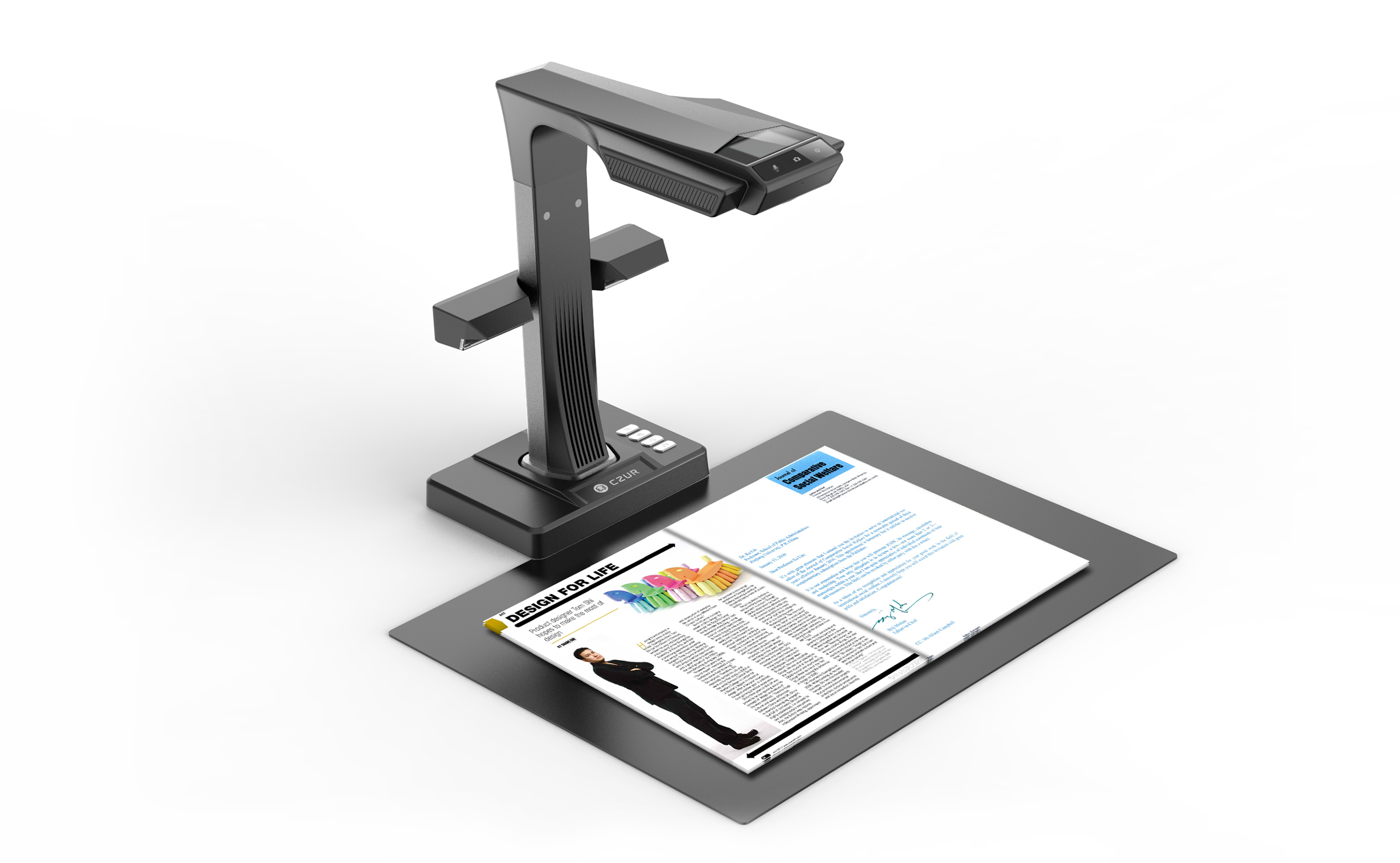 With the CZUR, scanning books becomes easier than ever
By integrating the innovative side luminaires, the ET16 Plus can consistently display all the documents for a precise and symmetrical scan while eliminating glare from glossy pages such as certificates, magazines and laminated documents. As a result, the ET16 Plus can scan a wider range of documents for improved scanning performance on a grand scale. The special finger cots were optimized to avoid fingerprints more effectively. By constantly optimizing and upgrading, CZUR book scanner also makes it more efficient and intelligent. As far as the ET16 Plus is concerned, users benefit from a higher processing speed.
A Super-Fast Book Scanner in the Size of a Desk Lamp

CZUR also brings more book scanners into offices and homes, as the company's devices offer a compact design, convenient application and affordable price. Simply set up and digitize books – anytime. For archiving rare documents and creating a digital library / archiving cent